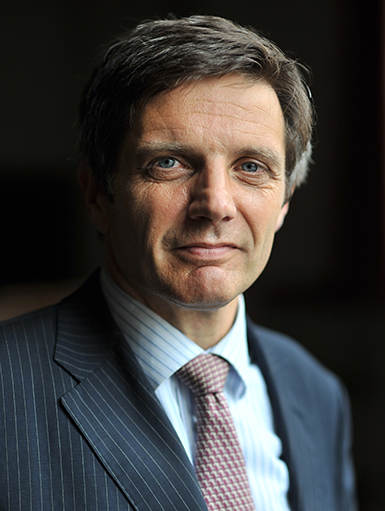 prof. A.W.A. (Arnoud) Boot
Role

Professor of Corporate Finance and Financial Markets
Arnoud Boot (b. 1960) has been appointed as a member of the Council with effect from 1 January 2013. He has been Professor of Corporate Finance and Financial Markets at the University of Amsterdam since 1993. He is also member of the Royal Academy of Sciences; chair person of the European Finance Association and chair person of the Sustainable Finance Lab.
He obtained his Master's degree in General Economics and Business Economics in 1983. He later worked among other things as a director at the Tinbergen Institute (1994-1998) and at McKinsey and Co (2000-2001).
Earlier he was a crown-appointed member of the Social en Economic Council of the Netherlands and chair person of the Bankraad and was attached to the Kellogg Graduate School of Management of Northwestern University in Chicago, and during 2000-2001 partner at McKinsey & Co.
At the WRR, Arnoud participates at the projects 'Future of Work'.
For a more extensive overview see www.arnoudboot.nl
Other positions held/public offices (2019)
Professor of Corporate Finance and Financial Markets, University of Amsterdam
Member of The Royal Netherlands Academy of Arts and Sciences (KNAW)
Chairman European Finance Association (EFA)
Chairman Sustainable Finance Lab (SFL)
Non executive director Reinsurance Group of America (RGA Inc.)
Research Fellow Center for Economic Policy Research, Londen
Honorary visiting fellowship Universiteit van Ljubljana, Slovienië