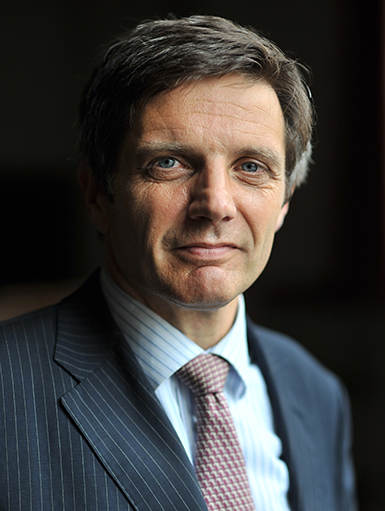 prof.dr. A.W.A. (Arnoud) Boot
Role

Professor of Corporate Finance and Financial Markets
Arnoud Boot (b. 1960) has been appointed as a member of the Council with effect from 1 January 2013. He has been Professor of Corporate Finance and Financial Markets at the University of Amsterdam since 1993.
He obtained his Master's degree in General Economics and Business Economics in 1983. He later worked among other things as a director at the Tinbergen Institute (1994-1998) and at McKinsey and Co (2000-2001).
Professor Boot is a member of the Advisory Scientific Committee of the European Systemic Risk Board (ESRB) and in recent years has advised on corporate governance and ownership issues, legislation and regulations for the financial sector, pensions, the boundary between public and private sector, competition, the financial structure of businesses and on strategic issues relating to the positioning of financial institutions. He also founded the Amsterdam Centre for Corporate Finance, a think tank which aims to foster interaction between theory and practice.
At the WRR, Arnoud chairs the project 'Financialisation'.
Other positions held/public offices (2019)
Professor of Corporate Finance and Financial Markets, University of Amsterdam
Member of The Royal Netherlands Academy of Arts and Sciences (KNAW)
Chairman Bank Council, Dutch Central Bank (Bankraad, De Nederlandsche Bank)
Chairman European Finance Association (EFA)
Chairman Sustainable Finance Lab (SFL)
Non executive director Reinsurance Group of America (RGA Inc.)
Member Council European Banking Center (ECB), Tilburg University
Chairman Research Advisory Council SAFE, Goethe University, Frankfurt am Main
Member Research Advisory Council CFS, Goethe University, Frankfurt am Main
Member Board EMFC (Controller program), University of Amsterdam
Member Board SEO Economisch Onderzoek, Amsterdam
Advisor Optiver Holding, Amsterdam
Founder and Director Amsterdam Center for Corporate Finance (ACCF)
For a more extensive overview see www.arnoudboot.nl