Lecture 2012: The Global Battle for the Future of Cyberspace
The central question addressed in the WRR Lecture 2012 was how freedom in cyberspace can be safeguarded in the light of new developments in the field of communications technology.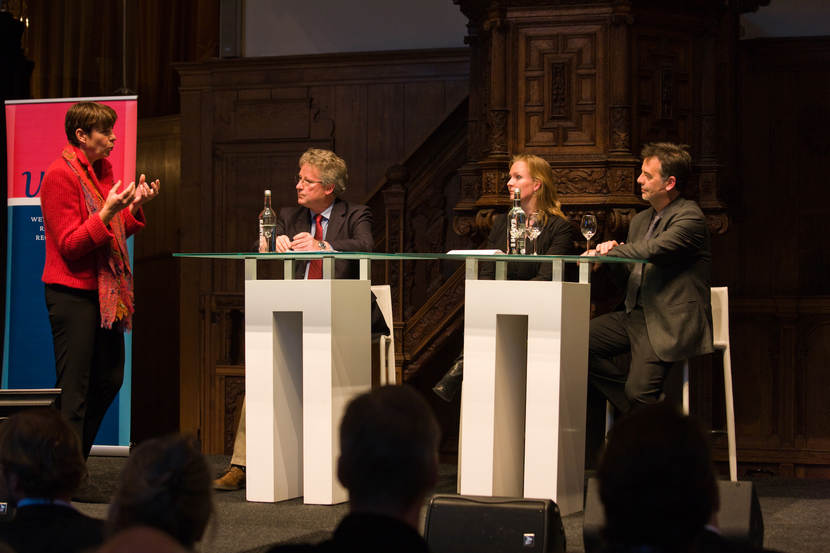 Ron Deibert delivered his lecture on 22 November in the Nieuwe Kerk in The Hague. Ron Deibert is Professor of Political Science and Director of the Canada Centre for Global Security Studies and the Citizen Lab at the Munk School of Global Affairs at the University of Toronto, Canada.
Deibert discussed the quest for a balance between cyber-safety and cyber-freedom. The Internet, which has facilitated trade, knowledge-sharing and social networks for 20 years, is changing radically under the influence of technological advances, a growing world of cybercrime and an escalating arms race. These developments are fuelled by a flourishing cyber-security industry.
States are using increasingly specialised products and services to operate in cyberspace. 'Computer network exploitation', 'deep packet inspection', 'social networking mapping', 'cell phone tracking', 'geolocational tracking': these are all manifestations of state power in a new domain which are changing the frameworks of human rights and governance. "To protect the planet is to protect the internet" said Deibert.
Debate
After the lecture, WRR member Corien Prins chaired a debate on Ron Deibert's lecture by the MEP Marietje Schaake and William H. Dutton, Professor of Internet Studies at the University of Oxford.
The Lecture and the debate may be consulted on the WRR-YouTube channel.