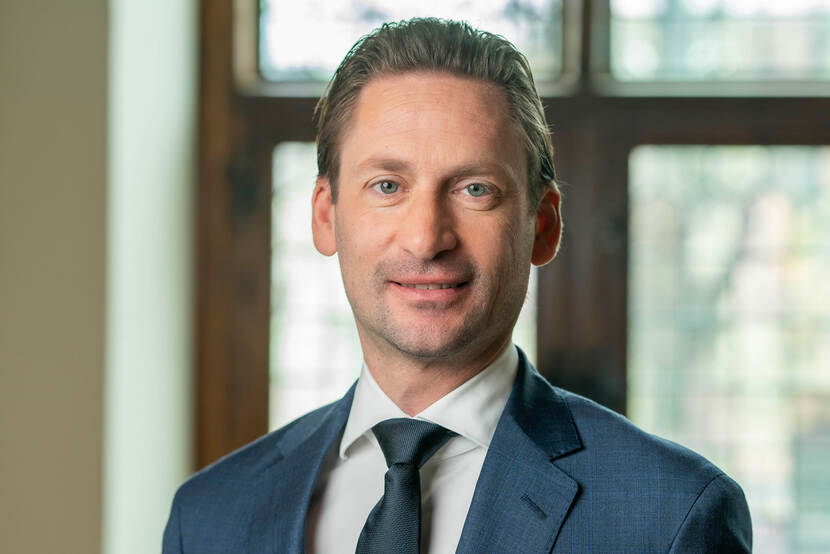 prof. dr. M.L.L. (Mathieu) Segers
Role

Professor of Contemporary European History and European Integration at Maastricht University (UM)
Mathieu Segers (1976) was appointed a member of the Council on 1 January 2023. As professor of contemporary European history and European integration, he is affiliated with Maastricht University. His research focuses on the history and pre-history of European integration and transatlantic relations, as well as on current European and EU issues.
Segers studied political science and obtained a PhD as a historian for a thesis on Franco-German relations duringat the founding years beginning of European integration in the 1950s. From 2008 to 2016, he was an assistant and associate professor lecturer in European integration and international relations at Utrecht University. He then served as dean of University College Maastricht from 2016 to 2020. In 2010/2011, Segers was a Fulbright-Schumann Fellow at Harvard University's Center for European Studies. Later, in 2013, he worked as a Senior Research Fellow at the University of Oxford's Department of International Studies.
Segers has published several books. His book Reis naar het continent. Nederland en de Europese integratie, 1950 tot heden (translated in English under the title The Netherlands and European Integration, 1950 to Present)  won him the Dutch Prinsjes Book Prize for best political book in 2013. From 2016 to 2018, he contributed to the WRR report European Variations as a scientific researcher.
Segers is general editor of The Cambridge History of the European Union. He is also a columnist for Het Financieele Dagblad and De Groene Amsterdammer and produces the podcast Café Europa.
Other activities/public offices
Chair and State Director of the Executive Committee, Historisch Centrum Limburg
Columnist De Groene Amsterdammer
Formateur Maastricht City Council (May and June 2022)
General Editor of The Cambridge History of the European Union, Cambridge University Press
Member of the Committee on European Integration, Advisory Council on International Affairs
Member of the European Heritage Label Committee, Council for Culture
Member of the Programme Committee, Dutch Research Agenda
Member of the SGW Domain Board, Dutch Research Council
Member of the Supervisory Board, The Hague Centre for Strategic Studies
Podcast host, Café Europa
Publication