Dynamism in Islamic Activism
An English translation of the report Dynamism In Islamic Activism. Reference Points For Democratization And Human Rights will be published in September 2006 by Amsterdam University Press.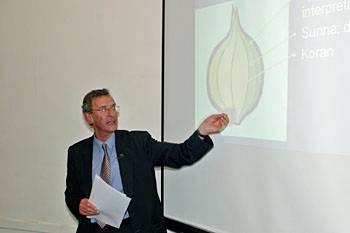 Political factor
Manifestations of Islam as a significant political factor - Islamic activism - and reactions to it, lead to international tensions. Such confrontations have had a negative impact on the relations between Muslims and non-Muslims in European countries as well. This formed a general notion that Islam cannot coexist with democracy and human rights.
Starting points
In this report the WRR examines the developments of Islamic activism since the Seventies in the Muslim World emphasizing intellectual developments, the changing attitude of Islamic political movements and the meaning of Sharia (Islamic Law) to national law in Muslim countries. The results show that there are more starting points for democratization and human rights than often assumed.