WRR welcomes science delegation from China
Monday 29th January a Chinese science delegation visited the WRR.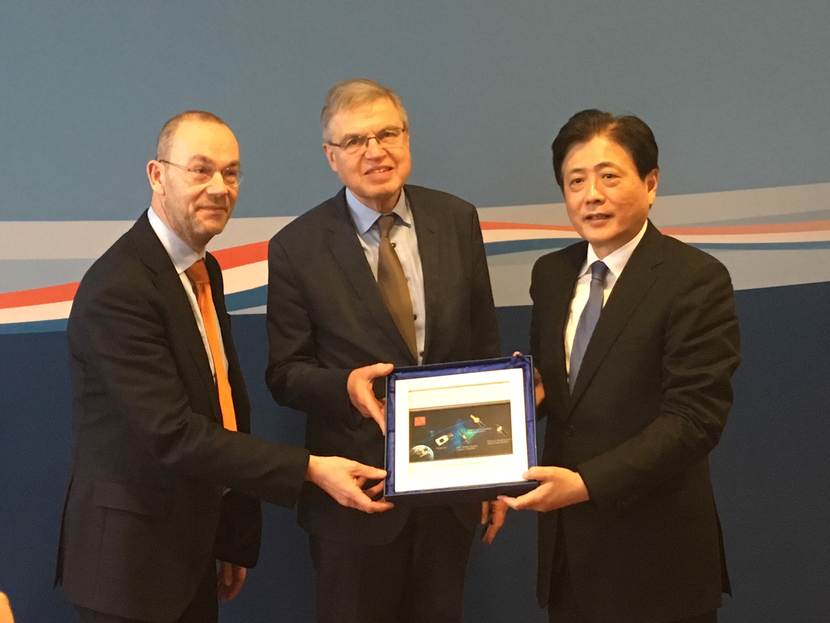 Present
Weiping Liu, Vice President of the Chinese Academy of Sciences (CAS), presents WRR Member Prof. Ernst Hirsch Ballin and WRR Secretary Prof. Frans Brom with a plaque commemorating the launch of China's communication satellites. The gift symbolises the main topics of conversation between CAS and the WRR: the importance of communication between science and policy and international communication among practitioners of evidence-based strategic policy advice. Mr Liu is heading a delegation of sixteen CAS officials, including Prof. Jiaofeng Pan, Director-General of the CAS Institutes of Science and Development.