Colloquium on evidence-based policy making
Frans Brom, Council Secretary and Director of the Netherlands Scientific Council for Government Policy (WRR) was invited to share his thoughts on how to strengthen the culture of evidence-based policymaking within the European Commission (EC) at a colloquium in Petten.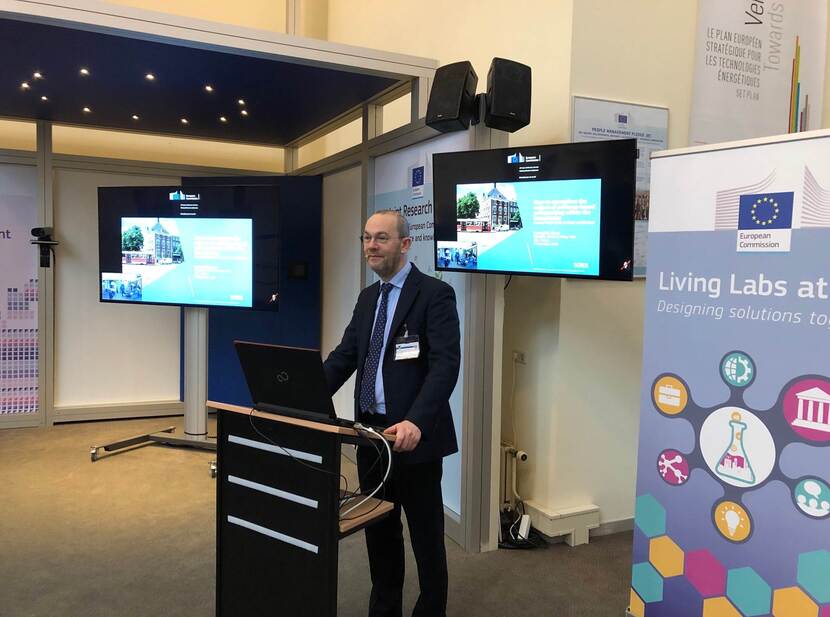 About the Colloquium
Brom shared best practices not only as Council Secretary but also as a member of the Coordinating Team of the European Science Advisory Forum (ESAF), drawing upon his knowledge of normative aspects of scientific advice as Professor of Ethics at Utrecht University. He emphasized that it is important to understand the contexts of the formation of policy relevant evidence. Societal issues are translated into policy. In order to gain evidence for policy formation policy questions have to be translated into scientific questions in order to get relevant scientific findings. These scientific findings need to be translated into evidence for policy making. According to Brom, a culture of evidence-based policymaking needs to be reflective on conceptual shifts and on the way meaning gets lost in translation from and to science in evidence creation. Evidence formation is not 'just presenting facts' but needs to be embedded in a multidisciplinary understanding of the policy problem.
The colloquium, held on 5 December 2019 was organized by the Joint Research Centre (JRC), the European Commission's science and knowledge service. The JRC supports EU policies by providing independent scientific evidence throughout the policy process, and is based at six sites in deifferent European countries. Three key-note speeches were delivered. Besides by Frans Brom, they were given by Pearl Dykstra, Deputy Chair of the Group of Chief Scientific Advisers and by David Mair, Head of the Knowledge for Policy Unit at the JRC. The audience in Petten was joined via a  live stream by the JRC-colleagues in Ispra and Sevilla.
The colloquium ended with an interesting discussion on the conclusions of the independent expert report by the Scientific Advice Mechanism of the EC: Scientific Advice to European Policy in a Complex World and on the Dutch/ESAF experiences.