WRR discusses artificial intelligence with French National Academy of Technologies
WRR researchers Erik Schrijvers and Haroon Sheikh spoke recently with members of the Ethics Committee of the National Academy of Technologies of France (NATF) about artificial intelligence. In 2019 that committee issued an advisory note on big data and ethics. The conversation addressed the debate about AI in France and the Netherlands, as well as questions around data ownership, regulation and market surveillance. The role of ethical reflection was also covered in depth.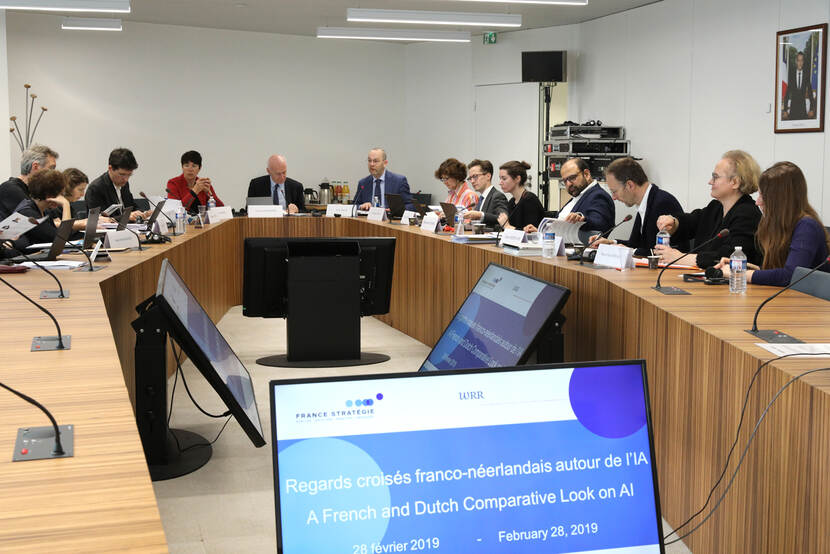 Sharing knowledge
The Netherlands Scientific Council for Government Policy (WRR) regularly shares knowledge with comparable institutions, both domestic and international. The conversation with the NATF was organized by France Stratégie as part of a wider exchange of the knowledge held by the two institutes in the field of digtazation and AI.  
WRR and artificial intelligence
At the request of the Dutch government, the WRR has launched a study of the opportunities and consequences of artificial intelligence for the society and economy of the Netherlands.