Lecture 2015 Europe in Crisis: Looking Ahead from a Historical Perspective
In the WRR-Lecture 2015, Mark Mazower (Columbia University) explored the current European crisis from a historical perspective. A crisis often lays bare long-term issues that have remained unresolved, but crisis management rarely goes beyond the short term. A historical perspective, therefore, may help policymakers to go further forward into the future.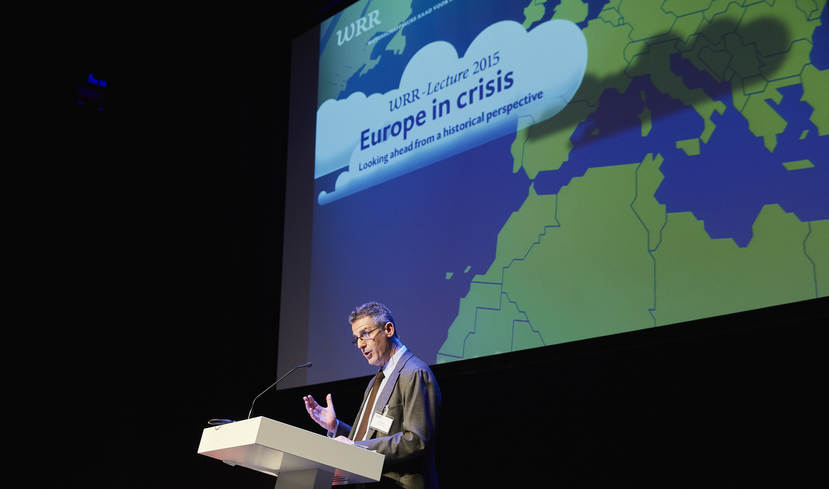 Mazower analysed how the idea of Europe has changed over time and what this means for current international security challenges. How have ideas about security developed over the past few decades? What could and should nation-states do and how do new meanings of borders and territory affect their scope for action? What are the consequences for changing transatlantic relationships? On this last point he also discussed developments in international economic governance and the power of financial institutions. What does all this mean for the capacity of national and European governments to deliver public goods to their citizens and what are the obstacles facing them?
Reflection
Beatrice de Graaf (Utrecht University) reflected on his lecture in her speech Europe's Bulwark. The Kingdom of the Netherlands and world politics, 1815/2015, based on her own research entitled 'Securing Europe, fighting its enemies' and her blog Seeing Security.
Ernst Hirsch Ballin (Council member of the WRR) provided the concluding remarks.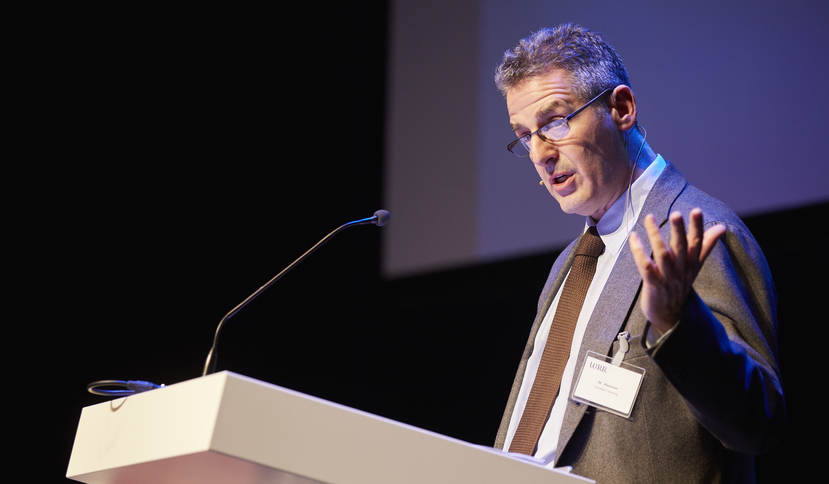 Mark Mazower
Prof. Mark Mazower is the Director/Chair of the Heyman Center for the Humanities at Columbia University, New York. He is a historian, specialised in modern Greece, 20th century Europe and international history. He studied philosophy at Oxford and international affairs at Johns Hopkins University's Bologna Center, and has a doctorate in modern history from Oxford. His most recent book is Governing the World: the History of an Idea. He publishes regularly on history and current affairs in leading media such as the Financial Times, the Guardian and the London Review of Books.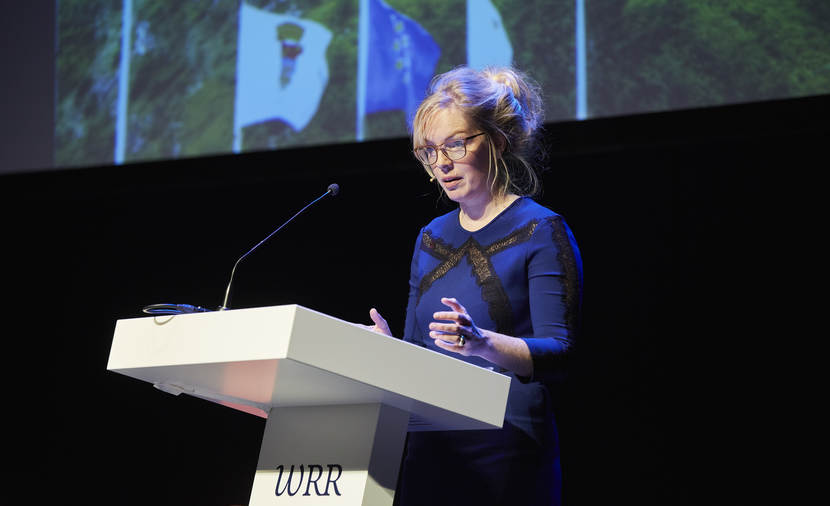 Beatrice de Graaf
Prof. Beatrice de Graaf holds the Chair of History of International Relations & Global Governance at Utrecht University, within the strategic theme Institutions. She studied modern history and German language and culture at Utrecht and Bonn. Her fields of interest are history of national security in the West (19th-21st century), counterterrorism and political violence, securitization and international relations. She is chair of the Dutch National Research Agenda.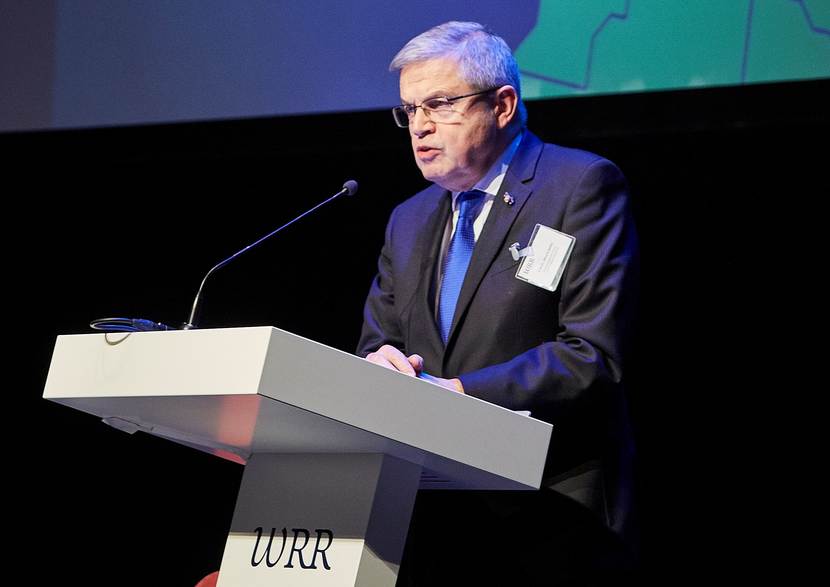 Ernst Hirsch Ballin
Prof. Ernst Hirsch Ballin is a member of the Netherlands Scientific Council for Government Policy and holds Chairs at Tilburg University (Dutch and European Constitutional Law) and the University of Amsterdam (Human Rights). He has been Minister of Justice, Minister of the Interior and Kingdom Relations, and Minister for Netherlands Antilles and Aruban Affairs. He was also member of the parliament (House of Representatives and the Senate) and the Council of State.