Diplomatic The Hague most interested in European Variation
On Tuesday 26 February 2019, the WRR and the Embassy of Romania (this semester's President of the EU Council) organised a meeting on the report Variation in the European Union. Some 25 participants, including several ambassadors and Deputy Chiefs of Mission for several European countries, engaged in a refreshing dialogue.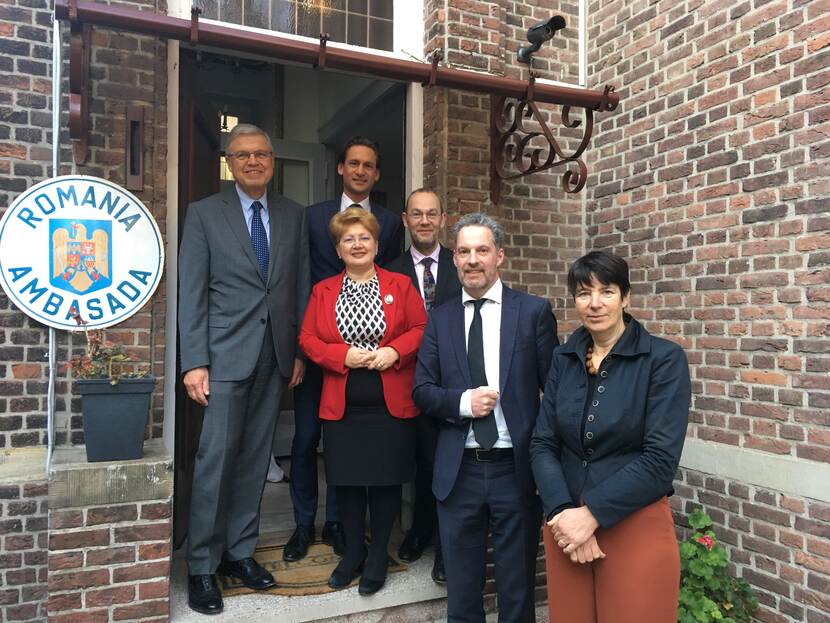 Framework for the medium term
The debate on Europe is often ad hoc and intensifies around incidents, such as the refugee problem and budget deficits. Often, people tend to look for a single solution for all Member States. Variation in the European Union provides a framework for thinking for the medium term. Ambassadors from east to west and from north to south discerned the potential in this new framework.
About 'Variation in the European Union'
The WRR emphasises on variation for the further development of the Union. The European Union must help provide for the need of its citizens with regard to safety, stability, prosperity and social protection. It does not always have to do so in the same way everywhere, however. Variation offers opportunities to tackle topics that require European collaboration in such a way that national democracies can continue to play their part. As such, the WRR aims to relieve the discussion about the European Union's future from the tendency to embrace uniform views of the future.
Further comments
The essence of the report is explained in a short animated movie. A printed copy of the report Europese variaties or its English translation Variation in the European Union is available on request from the WRR. You can also download the reports.