WRR discussion paper: Strengthening EU Policy
The European Union in the coming years must evolve on numerous fronts. The Covid-19 pandemic has revealed the necessity of cooperation to address major challenges and has raised anew the question of how we should continue to build the Union. The Netherlands Scientific Council for Government Policy (WRR) has published this discussion paper to provide suggestions regarding the way forward.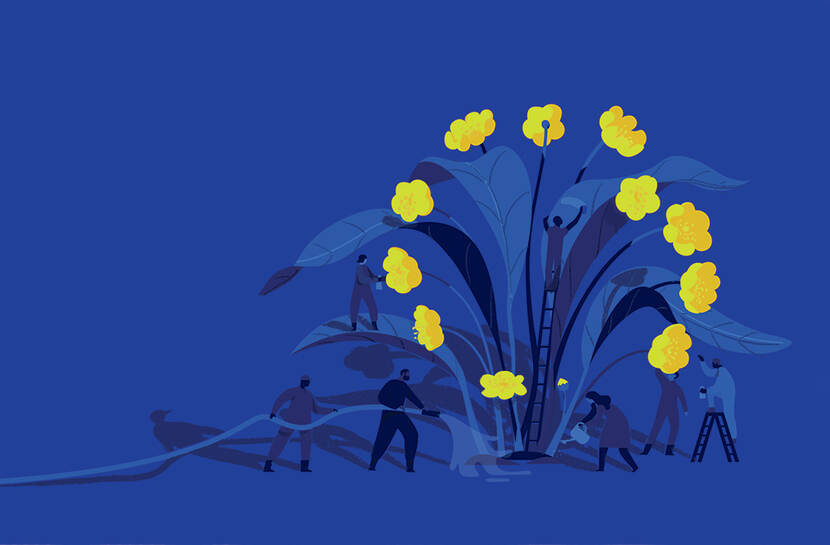 This paper assesses how the approach advocated by the WRR in the European Variations report can help strengthen EU policy in response to current challenges. The authors focus on three fast-developing areas: security, economics, and public health and healthcare. In all three areas, the fundamental question is how much unity is necessary and how much room there is for intra-European diversity. The WRR's view is that the European Union must allow greater room for variation to keep and increase the support of European states and their citizens.
About European Variations
In the European Variations report (2018) the WRR called for an end to the all-or-nothing approach in which issues are either managed at the European level or left to member states. The European Union must help meet the needs of its citizens with regard to security, stability, prosperity and social protection. It does not always have to do so in the same way everywhere, however. Variation provides opportunities to tackle topics that require European cooperation in such a way that national democracies can continue to play their part. The European Union must therefore allow more room for variation in order to continue bringing together nearly 30 very different European states and their citizens.