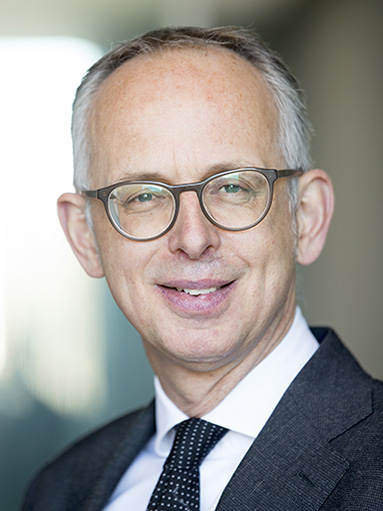 prof.dr.mr. M.A.P. (Mark) Bovens
Role

Professor of Public Administration
Mark Bovens (b. 1957) has been appointed as a member of the Council with effect from 1 January 2013. He is attached to the Utrecht University School of Governance (USG) as Professor of Public Administration. Central themes in his research include public accountability, democracy, the constitutional state and citizenship in the information society, political trust, and success and failure of policy.
Bovens studied administrative law, political science and philosophy at Leiden University and at Columbia University Law School in New York.
At the WRR, Mark chairs the project 'Social Divisions' and is a member of the project group 'Migration diversity'.
Other positions/public offices
Chair advisory council WODC (Research and Documentation Centre) of the ministry of Justice and Security

Co-chair of the National Committee on Sector Plans

Fellow National Academy of Public Administration (NAPA), U.S.A.
Editorial staff member various journals
Member of the Royal Netherlands Academy of Arts and Sciences (KNAW)
Member of Royal Holland Society of Sciences and Humanities (KHMW)
Member Regieraad Responsive Overheid
Member of the Board of Stichting Platform Digitale Structuur SSH
Publications